Lead slug
Jump to navigation
Jump to search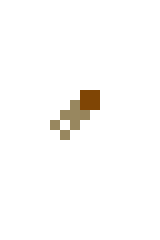 1d2

average: 1.5

range: 1-2

Complexity

0

Tier

0

<D>

Can Disassemble

no

Can Build

yes

Tinker Skill

Character

/

ID?

Lead Slug

Spawns in

Extra Info:


Infobox data from game version

2.0.203.49
Lead is shaped in a cylindric lump.
A lead slug is one type of projectile that is used as ammunition. The damage of weapons that use lead slugs are determined by the gun themselves, not the bullet. The damage and PV of the lead slug are when it is used as a melee weapon.
Tips
This section is opinion-based. Your mileage may vary.
Lead slugs are one of the few things to buy at the start of a game. Ammo will be very scarce until the player character is strong enough to kill

r

i

f

l

e

t

u

r

r

e

ts

and/or reach

Grit Gate

.
Once you reach

Mafeo

and buy 2,000 lead slugs off of him, you're basically set in terms of ammo for the rest of the game.
All missile weapons that use lead slugs are much more powerful than anthing else you will get in the early game. A good way to speed through the early game is to buy slugs and find a

musket

,

chrome revolver

, or

Issachar rifle

for a powerful source of damage for the more difficult fights.
List of Firearms that use Lead Slugs